Whether you are looking for a Hipster Wedding, a Traditional Wedding, a Gay Wedding, to a Classic Vintage Wedding, we have you covered.  We offer Minnesota's best Wedding Bands at Budget Wedding Pricing.  How do we do that?  Minnesota's Music has unique bands that can grow from small reception music to a large Top 40 Party Bands, so we have a flexible pricing schedule.  We also have Minnesota's best wedding photographers!!  They have been featured on the Huffington Post and notable magazines.
Also, ask about our Sound rental and Lighting rental.
We feature Minnesota's Top Wedding Bands!   Country Wedding, Classic Wedding, Budget Wedding, Shabby Chic Wedding, Vintage Wedding, Fall Wedding, Summer Wedding…..You Name it we've done it!
What does that mean for you? Well for starters, we're familiar with drill, and we're very accommodating when it comes to special requests. We play a great selection of standard reception music from the Nat Cole,Frank Sinatra era, and if you choose the Dap Squad, Minnesota's top Variety band, the music stretches into Daft Punk, Stevie Wonder, Eric Clapton to Blake Shelton…..   and yes, we're happy to do requests when we know them.
We have no problem playing quiet instrumental music behind dinner, and then ramping up the energy for the dance.
Announce the wedding party? Sure. Play something unusual for the Father-Daughter dance? Of course. Play your iPod during breaks? No problem.  Laugh at jokes in the Best Man's speech?     ….Well…even we have our limits.
Please spend some time checking out each band as well as stopping by WWW.THEDAPSQUAD.COM and WWW.JAZTRONAUTS.COM for a bit more complete viewing of those two groups.
Now Exclusively Featuring:


Jason and the 'Q'
Jason Weismann's smooth, smoky vocals are complemented by his breathy tenor sax work and backed by some of the swinging-est sidemen on the Twin Cities jazz scene. The Q performs a mix of well-loved standards, overlooked chestnuts and even a few well-crafted originals — featuring musicianship that will both engage the casual listener and impress the jazz aficionado.
The Perfect Event Music for any occation.

Bella Cosa
With a name that means 'Beautiful Things' in Italian, Bella Cosa plays what's often referred to as "Hot Club or "Gypsy Jazz."
Mixing Django Rheinhart style guitar work, smooth tenor sax work with vocals to match, Bella Cosa is the perfect addition to the most romantic occasions.
Although this band is very popular for dinner music or quiet reception music, they can whoop it up when the crowd is ready for upbeat wedding dance music.
A one-of-a-kind "Rat Pack meets the Mills Brothers" quartet, the Jaztronauts are still swinging strong, almost two decades after their breakout gig as the popular Monday night house swing band at Lee's Liquor Lounge.
The space age quartet's unique "harmony swing" sound has earned them an impressive résumé, including being named Minnesota Music Awards Acoustic Jazz Artist of the Year and a 'Best Of' listing in MN Bride. The band served as house band for channel 45's Big Bad Movie and spent 3 seasons as official on-field entertainment for the Saint Paul Saints. The boys even did a tour of duty in Europe, playing grueling 5 1/2 hour shows, six nights a week, at the Casa Bar in Zürich's old town. They were once flown to Florida for a live appearance at Kennedy Space Center, and recently played for a private AirSpace MN event for Buzz Aldrin.
The Jaztronauts' debut CD, "Swank," received critical acclaim, and several cuts from the album made the top 10 of the "swingtop40.com" charts.
If you are aiming for a Classic Wedding or Vintage Wedding, there is no better choice in the midwest than the Jaztronauts!!  With 20+ years under their belt, and thousands of Weddings they are considered one of the Best Wedding Bands in the Midwest

Featuring top MN artists with the range and flexibility to play everything from Daft Punk, and Ferrell Williams, to Billy Joel, Journey and the Doobie Brothers, with a few jazz standards thrown into the mix, The Dap Squad is the variety band you've been looking for.
Each musician has a resume that entire bands would be jealous of.  Each artist in this ensemble has toured with or shared the stage with such artists as Prince, the Commodores, Pearl Jam, The Red Hot Chili Peppers, to Harry Connick Jr and Wynton Marsalis.
The Dap Squad can play as a 2-piece, up to a 15-piece band with a full stage and lighting rig. Our standard size is 5-7 musicians, but the band can expand or contract to accommodate your budget, space and sound needs.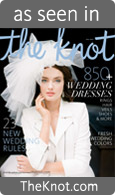 Let  us  know  if  your  wedding or corporate event  requires  a  larger  group  (7-16  piece),  or  if  you  would need something more intimate. We offer options to suit your event.