Minnesota's Music Services offers  many  different  options  for  different  budgets  and event challenges.
Now Exclusively Featuring:


Jason and the 'Q'
 – Michael Buble/Harry Connick Jr./ Chet Baker sound



Bella Cosa
 – Romantic French Jazz in the style of Django Reinhardt
The Jaztronauts
– Tight knit harmonies and arrangements featuring Jive, jump blues and swing  – www.jaztronauts.com 

The Dap Squad
– Pop, Funk, Jazz, Soul and so much more… as performed as a 2 (keyboard/sax) or 4 person group (keyboard, sax, bass and drums) with options (horns, extra vocalists, guitar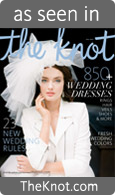 Let  us  know  if  your  event  requires  a  larger  group  (7-16  piece),  or  if  you  would need something intimate. We offer options to suit your event.